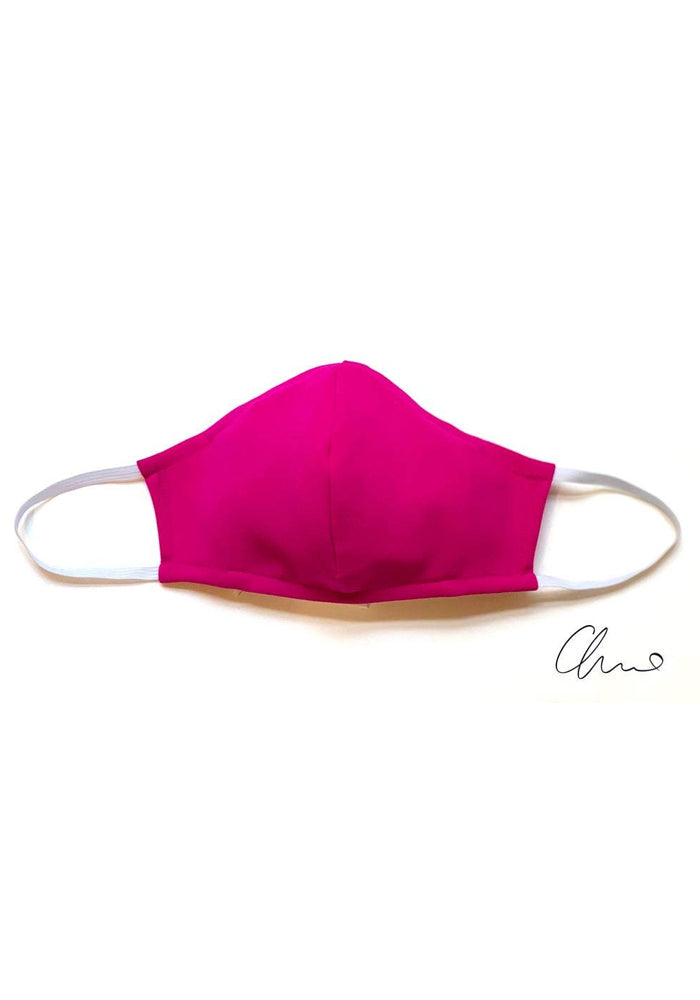 Fuchsia Fitted Mask 2 Pack
$30.00
Fitted Surgical Mask with elastic ear straps
Nose piece and pocket for filter
2 Fuchsia Masks
Each purchase made, 2 masks are donated to essential responders.
PLEASE ALLOW 2-3 WEEKS FOR SHIPPING
Please Note:
Not a medical grade mask.
Not a N95 mask.
Not for Resale.
Not a toy, not suitable for children.
Not approved by the FDA or NIOSH.
Machine washable or wash by hand with soap and hot water. Air dry.
Fabric:
92% PL
8% PU
All sales are final, no returns.
For international orders all duties and taxes are the responsibility of the customer
Preorder
With preorder, select products can be purchased in advance and will be delivered to you at a later date when the product becomes available.  
Depending on the item, preorder may take between 1-3 months to arrive.  
When you preorder a product, you will be charged a deposit in the amount specified at checkout.  When the preordered product arrives in CS's inventory, CS will notify you, automatically process any remaining expenses, including any shipping fees, taxes and/or duties, and arrange for shipment.
If a preordered product becomes unavailable for any reason, you will be refunded in the form of store credit.
You may change a submitted order only while the preorder event is still active.  A new order will have to be placed should you wish to make additional changes after that time. 
You may cancel a preorder up to 30 days after the date your order was placed.  You will be refunded in the form of site credit.  After 30 days, you may not cancel your order without the express written consent of CS.
Questions? Please contact us at sales@christiansiriano.com